Masi Gaither's candles are meant for the nose and eyes, but they tempt the taste buds.
"My biggest seller is my banana pudding," said the owner of Hitchcock Confectionary Candles in Augusta, Georgia. "It has a banana slice and a vanilla wafer in there. It's all wax. My second best-seller is strawberry cheesecake. And then I have brownies."
HireSmart Cares helps young entrepreneurs like Gaither, a 2022 high school graduate, bring savory smells, sumptuous barbecue sauces, or whatever business hopes they have from dream to reality.
That's why Mark and Anne Lackey, owners of HireSmart Virtual Employees and its sister nonprofit organization, HireSmart Cares, gave Gaither seed money for her fledging commercial operation.
"By 12 years old, I had four businesses," said Mark. "I've always had the mindset of starting and doing things. I drive Anne crazy with ideas. And some of those kids out there remind me of me."
Mark and Anne want to see the entrepreneurial spirit passed from generation to generation. That's why they're glad to provide financial support to Gaither and others, just a little boost to help young self-starters carve their place in the market.
But running a business takes much more than an idea. There's putting together a business plan, a budget, a marketing plan, and a personnel policy and then carrying through on all the daily details. It's work, but there's also a huge potential reward. HireSmart drives home a simple message to young business hopefuls — look at the big picture and the details, then give it a go. Don't be afraid!
"HireSmart really helped a lot," she said. "I was able to use the funding to elevate my business more by getting more materials to make my inventory. I was very grateful for them to give me that opportunity."

Gaither said she's thrilled to get the support from HireSmart.
Gaither's business is currently a part-time commitment. The newlywed also works as a receptionist at a pediatric office in Augusta. However, she's hoping to make the candle enterprise a full-time job.
"I work on my business all the time," she said. "But I would like for this to be my full-time commitment. I work on it when I can."
She aims to provide non-toxic candles in the candle industry, a market dominated by big companies that sell candles from paraffin wax, which she said isn't healthy.
"I use coconut soy wax, and all of my candles are vegan," she says. "I really wanted to hit that target audience."
Her inspiration came from her mother and grandmother.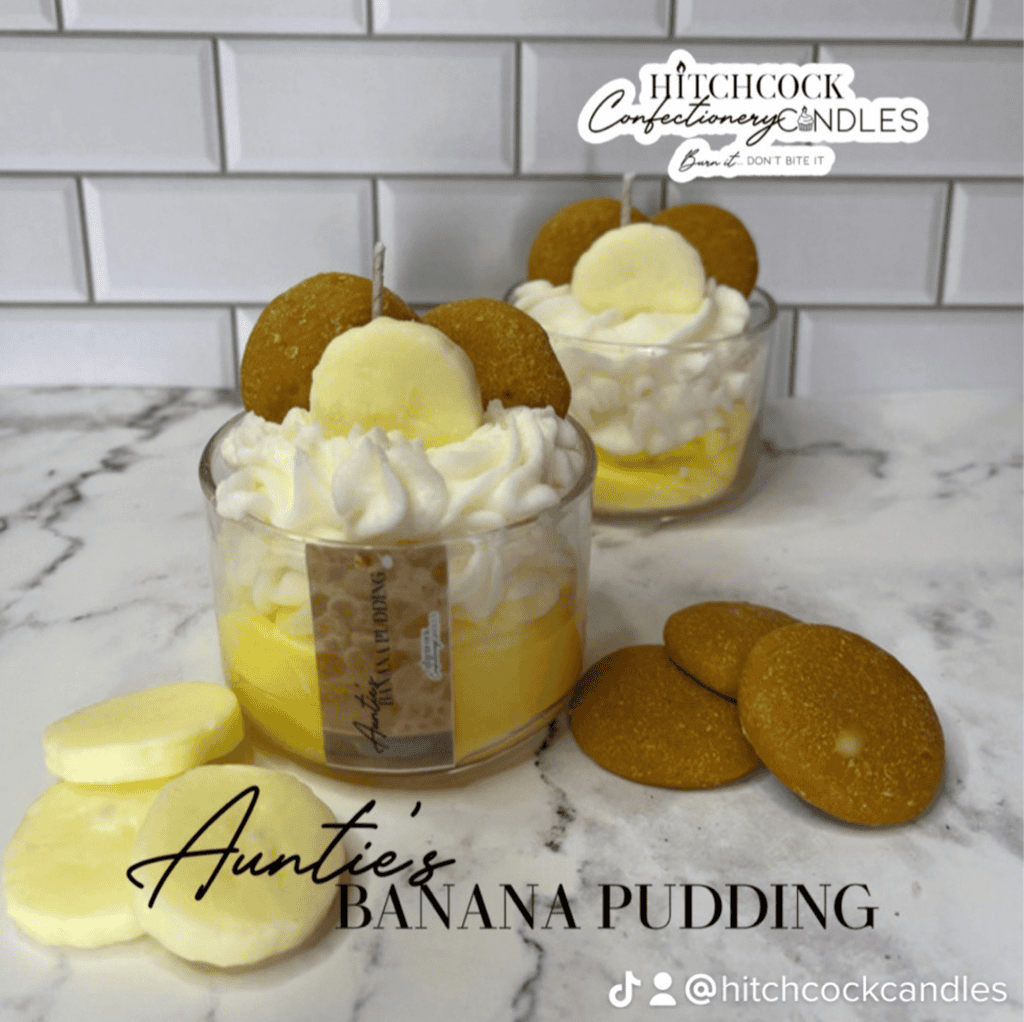 "They love anything that smells good, candles, perfume, anything," she said.
Gaither wanted to create something different, and that's when the idea of dessert candles came to her.
"I just wanted to be different when it came to how I presented it," she said. "That's what inspired me to do the dessert candles. It smells exactly how it looks."
Like you want to eat it.
Donate And Help Kids Here.